Jordan Feliz - Witness (Lyric Video)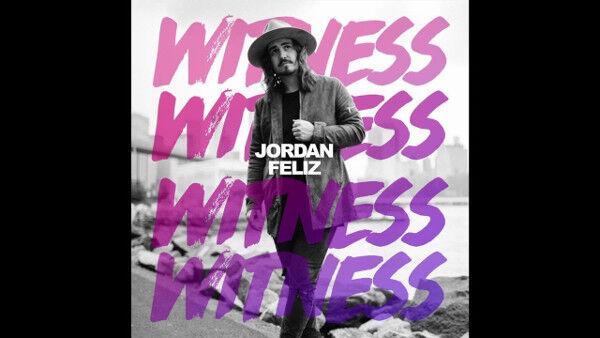 In the midst of our complicated (and sometimes scary) lives, we take courage that God is still sovereign over all of it. Jordan Feliz proclaims this truth in the official video - and title track - from his album, Witness.

Feliz wrote the track with his frequent co-writers Colby Wedgeworth and Paul Duncan, who both also collaborated with Feliz on his hit single "The River."
Jordan said of the song, "This song is about the fact that everyday we go through things like stress, fear, anxiety .. yet we also deal with joy, blessings, happiness! BUT the beautiful thing we have as believers is the promise of God's sovereignty over everything. His love, grace & mercy never ceases. That's truly what "Witness" is about! Coming together as a community, as a church & proclaiming God hand over everything in our lives!!!! SO, Can I get a WITNESS?!"