MercyMe - 'To Not Worship You' (Official Music Video)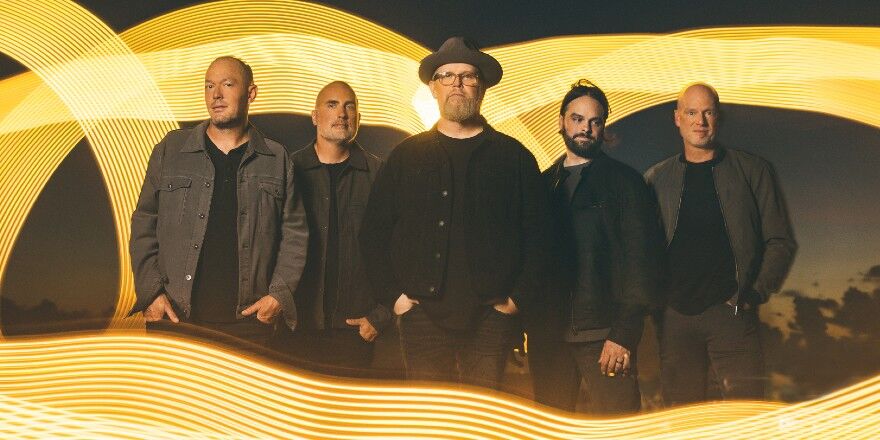 From MercyMe, comes the second single from the band's 11th album, Always Only Jesus. The song shifts the perspective from our daily stresses and problems to the omnipotence of an eternal God.
Lead singer Bart Millard recalls the origin of this song came from merely pondering on the immensity and scope of God. "[To Not Worship You] literally came out of a conversation of us just going, man how does someone doubt what they're going through? Because if you remember that, this is the God that is so big, so huge that He and only He tells the stars when to shine. And if we can recall these things, who are we to ever not worship Him?" – Bart Millard (MercyMe)
Watch (and worship as you do) the official music video of Mercyme's "To Not Worship You"...
The rest of 2023 is proving to be packed for the band, as they have two enormous consecutive nationwide tours taking place this fall. One tour will include Zach Williams and TobyMac on the marquee; the second tour will feature Crowder and Andrew Ripp.


"To Not Worship You" Lyrics:
I'm losing sight of all that matters
Blinded by questions I can't answer
I'm paralyzed by what I don't know
Doubt holds me hostage and won't let go
Breathe out
Breathe in
Raise my hands
And remember
You're the one
You're the one who
Makes the mountains move
Stars will not shine
Unless You tell them to
Tell them to
Conquered the grave
To make all things new
So who am I
Who am I
To not worship You
Who am I
Who am I
To not worship You
Remind me who I am because of You
Tell me I'm not the man I once knew
Cause I still feel so undeserving
What could You see in someone like me
Breathe out
Breathe in
Raise my hands
And surrender
You're the one
You're the one who
Makes the mountains move
Stars will not shine
Unless You tell them to
Tell them to
Conquered the grave
To make all things new
So who am I
Who am I
To not worship You
Who am I
Who am I
To not worship You
Holy holy
You are God almighty
Who was and is
And will always be
Holy holy
You are God Almighty
You are my song
You are my hope
My strength
Holy holy
You are God almighty
Who was and is
And will always be
Holy holy
You are God Almighty
You are my song
You are my hope
My strength
Let everything that breathes
Sing
You're the one
You're the one who
Makes the mountains move
Stars will not shine
Unless You tell them to
Tell them to
Conquered the grave
To make all things new
So who am I
Who am I
To not worship the one
Who makes the mountains move
Stars will not shine
Unless You tell them to
Tell them to
Conquered the grave
To make all things new
So who am I
Who am I
To not worship You
Who am I
Who am I
To not worship You
Who am I
Who am I
To not worship You