Tasha Layton Proclaims the Extent of God's Love in "How Far"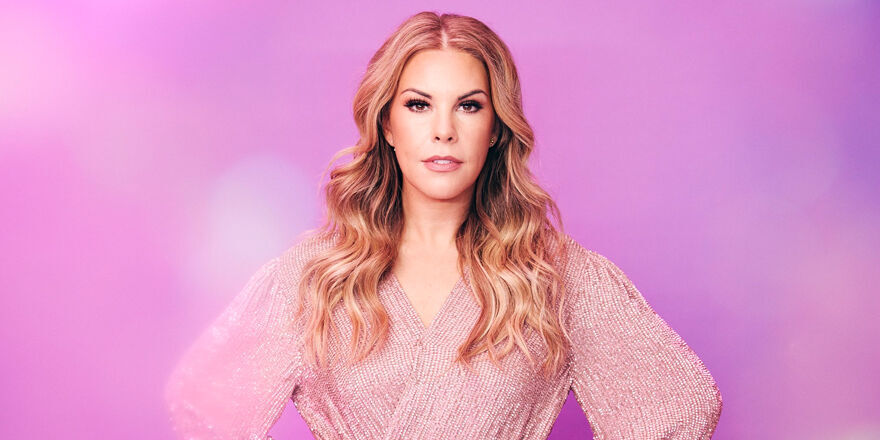 From the singer that gave us the song, "Look What You've Done", Tasha Layton has released her latest song, titled, "How Far".
A victorious anthem of assurance that God's grace cannot be outrun, "How Far" proclaims: "A million miles of my mistakes still couldn't keep Your love away/However far away I am from home/that's how far Your love will go."
Here's the official music video for "How Far"...

"How Far" is the title track from Tasha's 2022 album, How Far. The song is the follow up to her #1 single "Look What You've Done" and her 2020 breakout hit "Into the Sea (It's Gonna Be OK)."
RELATED: Watch Tasha Layton's music video for "Look What You've Done"
Produced by GRAMMY® and Dove Award winner Keith Everette Smith, the album How Far brims with soaring ballads and bright pop gems, putting Layton's signature vocals front and center to extol themes of Hope and encouragement.
"How Far" Lyrics
[Verse 1]
How far is too far?
I thought I'd be there by now
I followed shame to the place
I was sure Your grace ran out
[Pre-Chorus]
I kept running and running and running
You kept chasing and chasing and chasing
[Chorus]
A million miles of my mistakes
Still couldn't keep Your love away
However far away I am from home
That's how far Your love will go, go
[Verse 2]
I turn around and I see
Pure compassion in Your eyes
A Savior's voice says to me
"Time to come back home, my child"
[Pre-Chorus]
So I came running and running and running
And You kept reaching and reaching and reaching, Lord
[Chorus]
A million miles of my mistakes
Still couldn't keep Your love away
However far away I am from home
That's how far Your love will go, go
[Bridge]
Mercy's arms stretched open wide
You paid it all
What kind of love lays down His life?
Willing to cross
[Chorus]
A million miles of my mistakes
Still couldn't keep Your love away
However far away I am from home
That's how far Your love will go
Oh, I couldn't keep Your love away
However far away I am from home
That's how far Your love will go
How far Your love will go
Arms stretched open wide
That's how far Your love will go
[Outro]
How far Your love will go
How far Your love will go
That's how far Your love will go
Songwriters: Matthew Joseph West / Keith Everette Smith / Andrew Pruis / Tasha Layton
How Far lyrics © Combustion Five, Third Story House Music, Pruis Not Prius, Story House West Wing Music