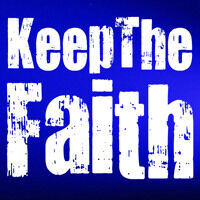 Sunday 6am-Noon & 6pm-Midnight | Weekdays 3am-5am
Sharing stories of hope and encouragement. What's your story?
---
Do you have words of encouragement to offer others, or a life-changing story to share with world? If so, please call Keep The Faith, toll-free, at 1-800-726-4150 (U.S. only, please). You can record your thoughts right from the privacy of your own home on our KTF Radio Share Line. We will play back the most inspirational stories on our global radio broadcast. People from some 80 countries will be inspired by your words and voice.
Learn more about Keep the Faith.